Ferry spedition
Bulgaria has several river frontier ferryboat facilities along the Danube and two sea ferryboat facilities: Varna Rail-Ferry Complex, located in the town of Beloslav (about 30 km to the west of Varna and 5 km south of Port of Varna West) and Burgas Ferry Complex located in the Port of Burgas.

We at MKS Ltd. have years of experience in ferry forwarding by both sea ferryboat facilities as for all these years we have established excellent cooperation with the ferry lines operators and have been recognized as a reliable and loyal partner to our clients, who we offer a full range of services:

vehicles booking;
rolling vehicles without drivers on and off the vessels;

passengers booking;

rail-ferry spedition;

port fees settlement;

We are proud to be the only private owned organization in the thirty-two-year long history of the Varna Rail-Ferry Complex, which has shipped full-loaded ferryboat with 108 wagons forwarded by a single forwarder at once.
The Facts

Bulgaria due to its location has been doomed to become one of the transit hubs and Northwest - Southeast transport link on the European continent. Five of all 10 Pan-European Transport Corridors, connecting European countries, Russia, South-Western Asian countries, Central Asian states, Transcaucasia, Turkey, and the Persian Gulf, traverse through our country.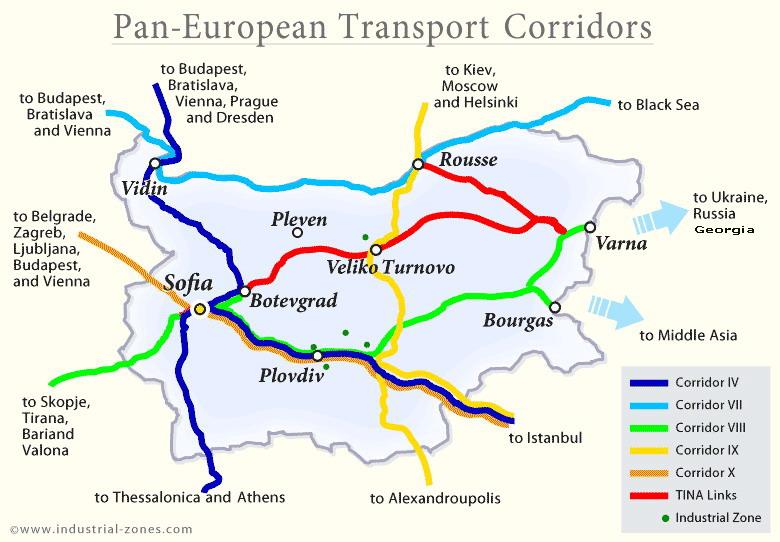 Varna is one of the main transit transport centers of Bulgarian. With its well-developed and well-featured infrastructure it offers sea, rail, road, ferry, rail-ferry and air transport connections between European countries and the former Russian republics, Middle East and Fare East.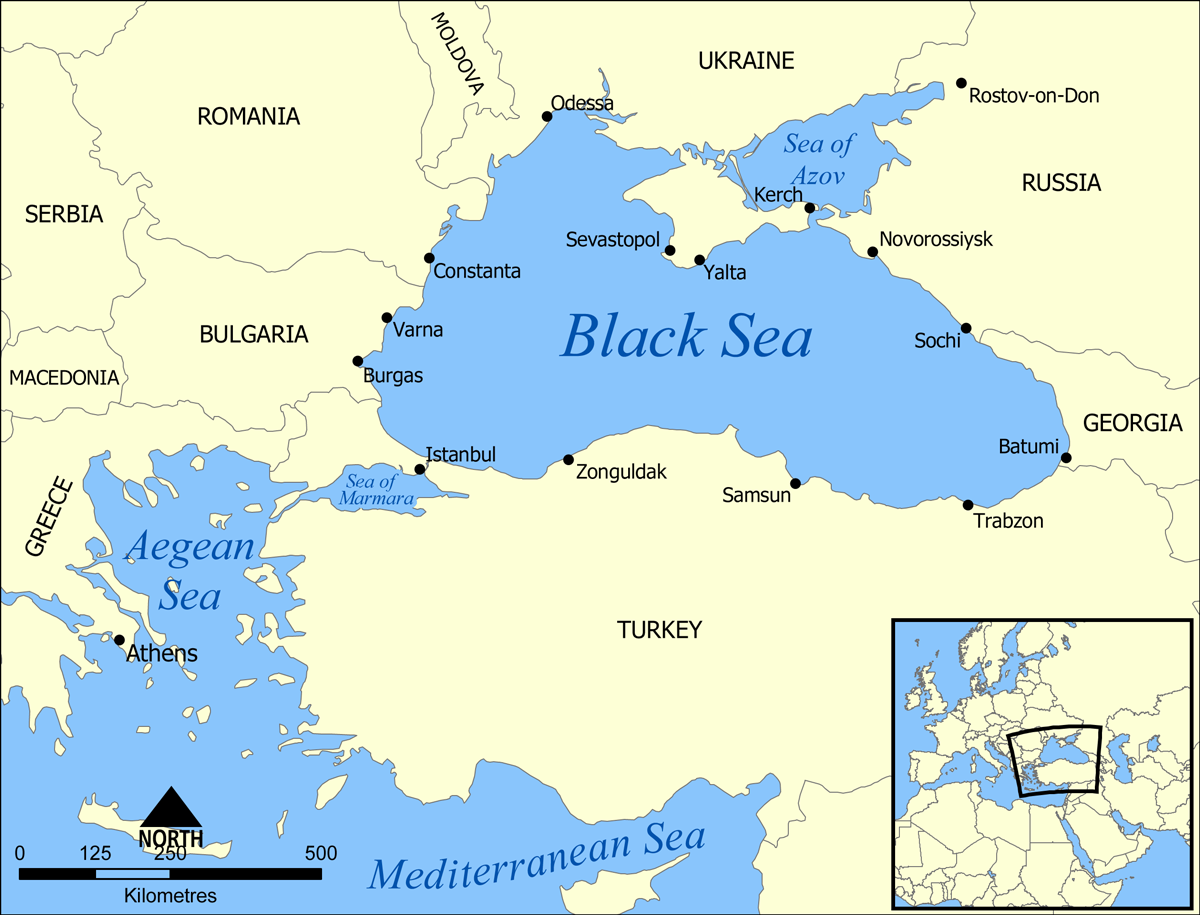 The History

Varna Ferry Complex was built in 1978 to facilitate the great trade turnover between the USSR and the countries from the Eastern Europe socialistic block and as an alternative to the land transport with turnover capacity up to 3 300 000 tons per year.
The ferry route Varna (Bulgaria) - Ilyichevsk (Ukraine) shortens time of freight delivery from 5 - 8 to 2 days as compared with land transportation via Moldova and Romania due to efficient ferry timetable. The time en route is only 20 hours for the distance of 458 km to the Ukrainian port.
Nowadays the complex serves trade turnover between European and Asian countries, and mainly the CIS countries.



Why Varna Rail Ferry Complex is so unique?

The terminal is designed for replacement of reailcar wheel-sets from broad gauge as in the former USSR to the European gauge 1435 mm and vice-versa. This is a unique advantage of this terminal offering one of the shortest and the cheapest routes for the cargo traffic between Europe and Asia by regular sails to Ilichevsk (Ukraine), Poti/Batumi (Georgia) and Port of Caucasus (Russian Federation). It is a unique facility one of its kind in the whole Black Sea region as well as in whole EU. At present, this ferry line is practically the only route to delivery freight to Armenia.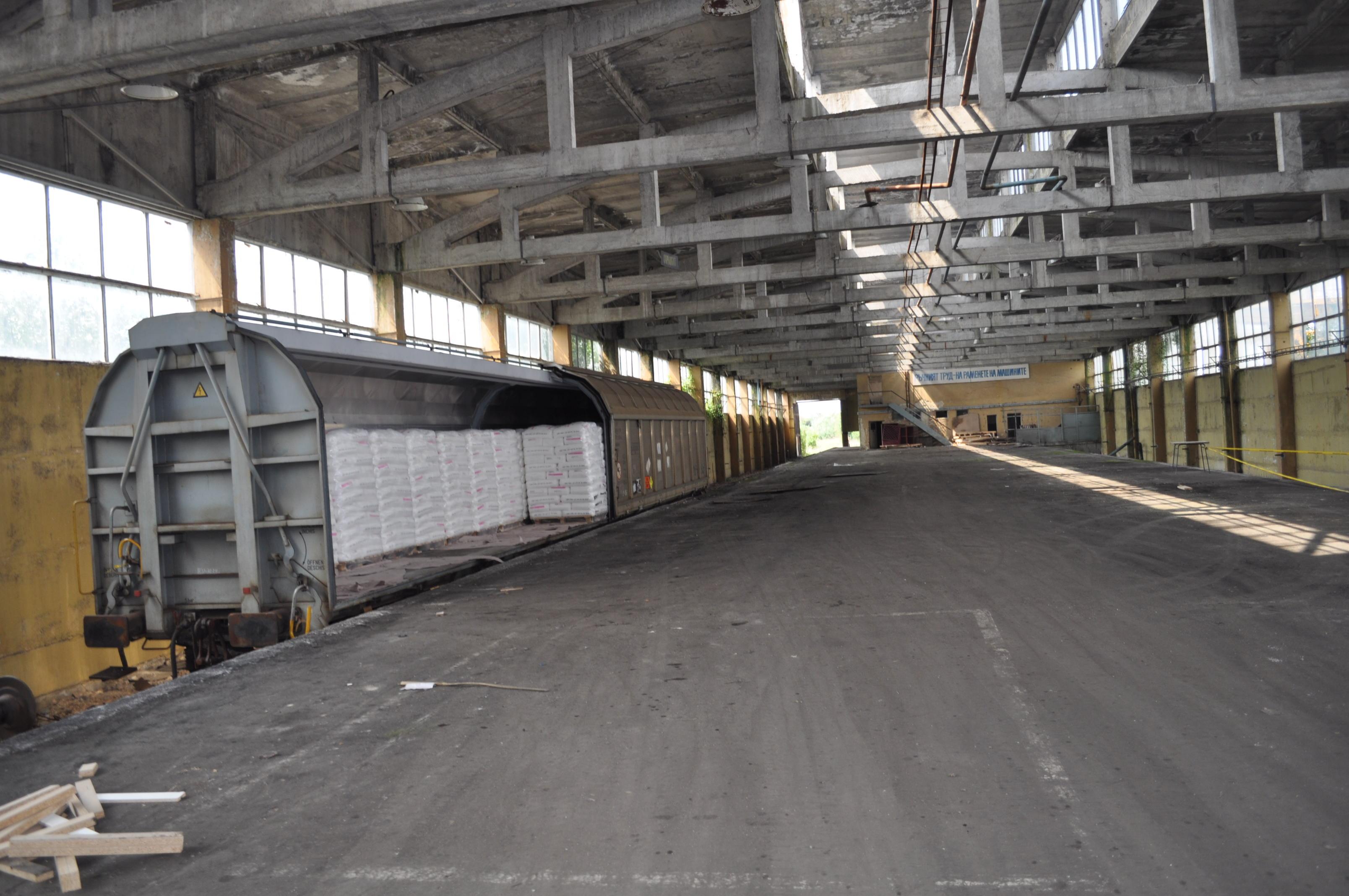 Ferry services



The regular service to Ukraine and Georgia is provided by means of 4 specialized ferry vessels with capacity 108 rail wagons or 920 trucks each (approximately 7200 tones of cargo).

At the beginning of 2012 Bulgarian Government and Turkish Government has signed an agreement and since April 2012 the ferryboats are calling on a regular basis Port of Derince.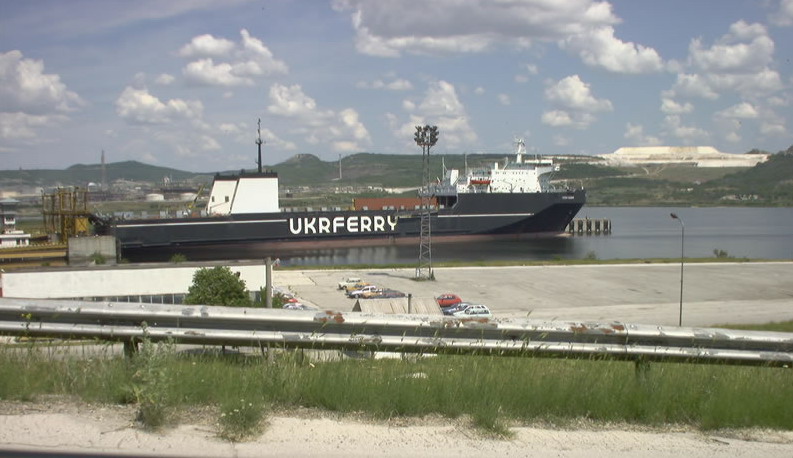 The Varna - Caucasus line is served by 2 single deck ferryboats with capacity to carry 40 wagons each or a total of 2 700 tones of cargo. One of the vessels serving the line has been modified and since May, 2011 it is suitable for transporting all type of vehicles.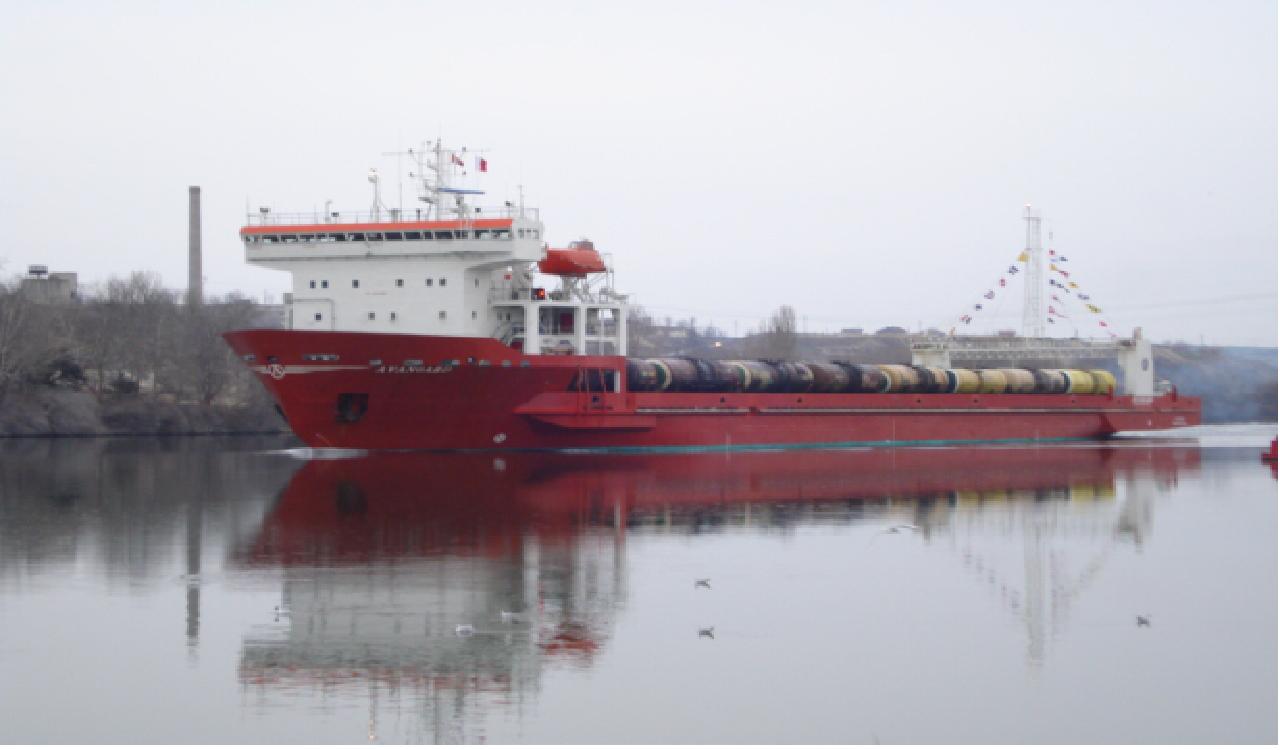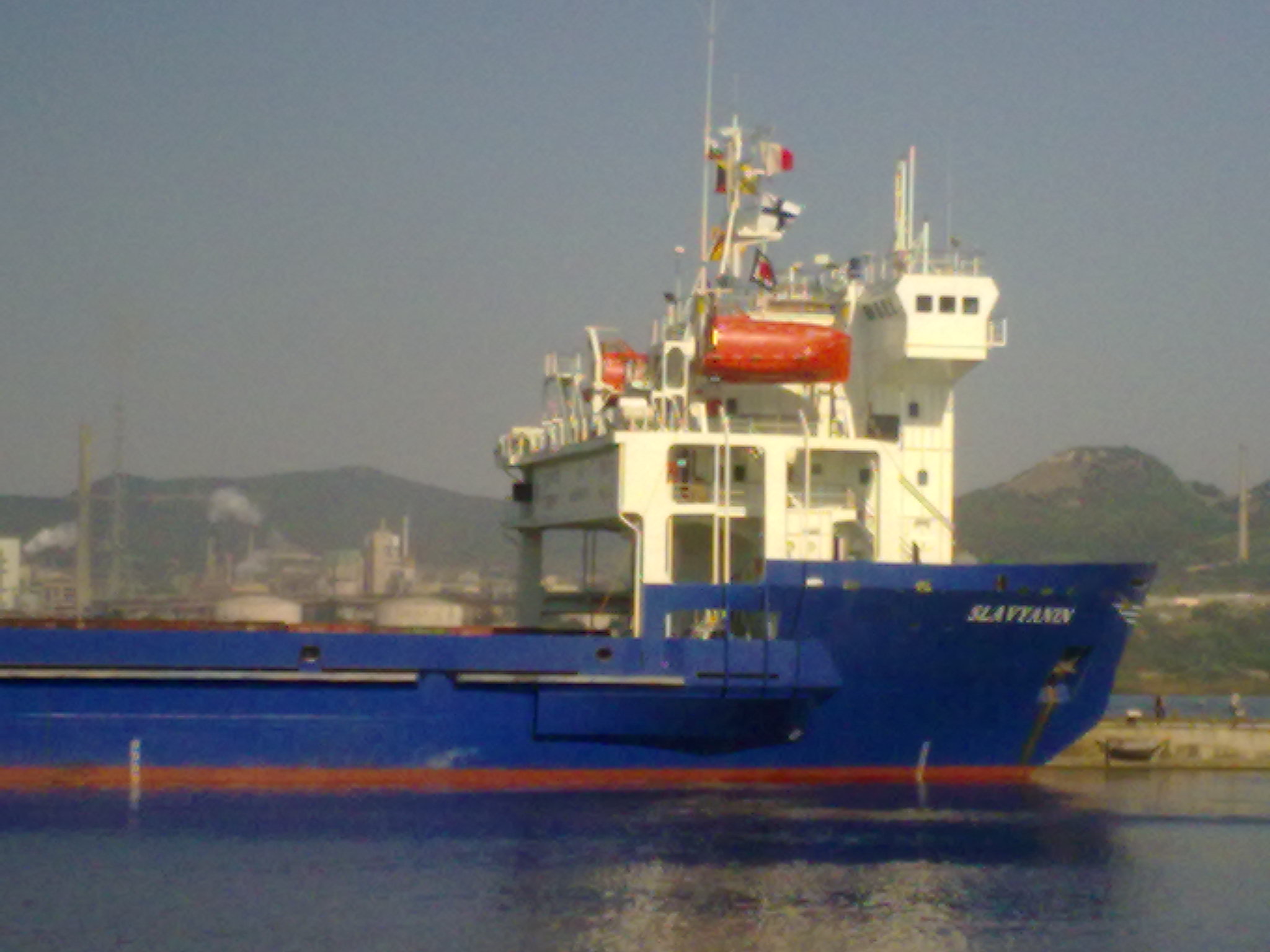 All 6 ships transport all types of wagons vehicles, containers, heavy cargo, IMO/ADR goods.



What are the advantages?



1. The ferry services offer one of the shortest and the cheapest routes for the cargo traffic between Europe and Asia by regular sails even during the winter period.

2. CIS type of wagons could be placed for direct loading at any railway station all over Bulgaria, Turkey, Romania etc. which avoids need of cargo reloading from European to CIS type wagons and minimize the risk of damages on cargo during handling operations.

3. Varna Ferry complex is only 20 km away from the Bulgarian biggest port – Port of Varna (Varna West Port terminal). Bothe terminals are railway connected which offers alternative on-going delivery option for transit cargoes to Asia.

Port of Varna is a multi-purpose port with modern facilities and specialized quays working 24/7. It handles all types of cargo, including liquid and heavy equipment with turnover of more than 8 million tons per year. It is divided in 2 separate port facilities – Port of Varna East and Port of Varna West. Port of Varna is the largest and comprehensive Bulgarian port
Port of Varna East is situated at the inner end of the Bay of Varna. The port has excellent road and rail access and an international airport in vicinity (10 km). Port of Varna West is located 30 km west of Varna city.

Main Features
Berths: 32
Max depth: 11.3 m
Open-air storage area: 240 800 sq.m
Warehouses: 68 500 sq.m
Terminals: 9 (containers, sulphate acid, soda, cement, coal, clinker, passengers, grain, general cargo)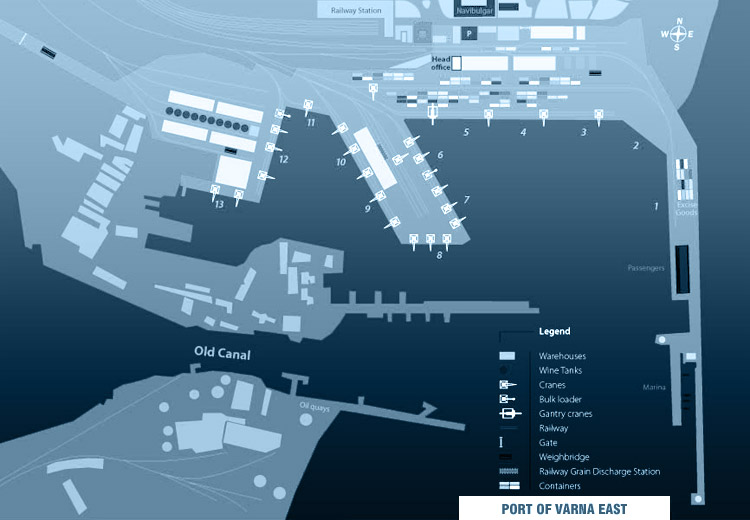 The Future



In 2012 Bulgaria and Turkey have come to an agreement for launching 2 ferryboat lines between the Bulgarian port of Varna Rail Ferry Complex (Bulgaria) and the Turkish ports of Samsun and Zonguldak. This will facilitate increasing the trade turnover between Europe and Asia.

Presently, the reconstruction of m/v "Varna" is still under process and it is planned to be completed by September, 2013. She is going to be one of her kind sailing in the Black Sea region by her being fit for rolling on and off wagons of CIS gauge (1540 mm) as well as wagons of European gauge (1435 mm) with a capacity of 42 standard wagons on upper deck + 25 trucks on lower deck.



MKS Ltd.
June, 2013